Microtek International, Inc. is acknowledged as a reputed manufacturer, exporter and supplier of
Automatic Scanner
. The competitive prices at which they are offered make them more attractive and irresistible. We welcome friends from over the world visit our factory at all the time. So please feel free to contact with us.
We export top quality
Automatic Scanner
which meet international standards. We can supply at any required quantity at a very competitive price regularly, packing as per buyers advice. Kindly contact us for specification and quotation.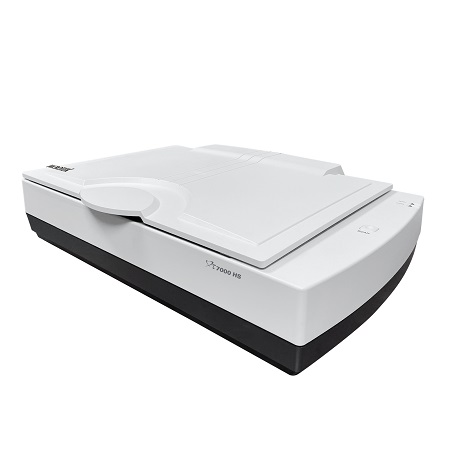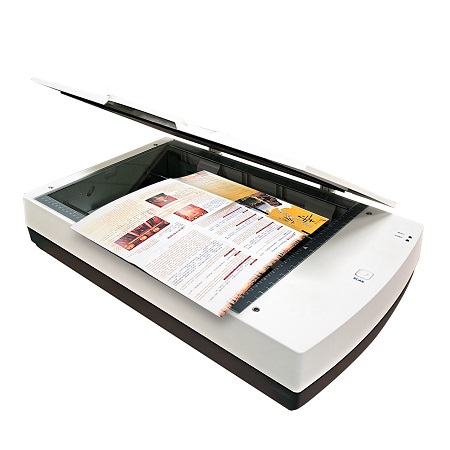 Automatic Scanner
Model - 2-4-6,XT7000 HS
Automatic A3 High-Speed Document Scanner
A single scan takes just 2 seconds
XT7000 HS is a flatbed scanner with high scanning speed which is perfectly designed for using in business categories, data processing and book digitization. Set at 300 dpi, it only takes 2 seconds to scan a material in A3 size and full color. Equipped with a detecting sensor on the lid, the XT7000 HS can start a scan automatically once the cover is closed; thus, it is more convenient for users to start a scan without pressing any physical buttons. In addition, the top cover is equipped with an assistant hinge, enabling users to lift the cover and stop at an angle position of 30, 70 or 90 degrees. The design is helpful to release the fatigue value of users for they do not have to repeat the actions of opening or closing the cover when scanning large volumes of originals and therefore enhances the work efficiency extremely. Bundled with the advanced ScanWizard DI software, it provides users with smart scanning and image-adjusting tools. It supports auto-crop of multiple images, directly scanning to save as a file or to print out and OCR, making file management more easily.
Features
A3 full-scale color scan in 2 seconds
Close the scanner lid to scan directly
Crop multiple images automatically
Absolute level scan surface with no break
Switchable black scan background and white scan background
Easy-to-use smart-touch button
Dust proof design ensures a better environment to capture images
Functional and efficient document scanning software
XT7000 HS Brochure
Specifications
Optical Resolution: 600 dpi
Image Sensor Type: CCD
Light Source: LED
Color Modes: Color / Grayscale / B&W
Bit-Depth: 48-bit input / 24-bit output
Scanning Area: 12" x 17" (304.8 mm x 431.8 mm)
Scanning Speed: 2 sec @ 300 dpi, A3/color
Connectivity: USB 3.0
Dimensions (LxWxH): 24" x 16.4" x 5.9" (610 x 417.5 x 150 mm)
Weight: 23.6 lbs. (10.7 kg)
OS Support: Windows
Microtek International, Inc.
2-4-6,XT7000 HS
none
999999999
http://schema.org/InStock
USD
2020-12-31
https://www.bestimagescanner.com/automatic-scanner.html
Microtek International, Inc.
90
out of
100
based on
100
user ratings
Enquiry Now
Products List