Het aanbieden van een breed scala aan materialen die door ons zijn gemaakt
Automatische scanner
worden gerekend om hun op kwaliteit gebaseerde eigenschappen. Omdat we alleen authentieke materialen gebruiken bij het samenstellen van ons assortiment producten, is ons product een klasse apart. We hebben de benodigde faciliteiten om onze producten aan te passen aan de eisen van onze klanten.
Onze
Automatische scanner
zijn goed te verkopen met de sterke technische sterkte, aantrekkelijk appreance, uitstekende afwerking, mooi geluid en de stabiele kwaliteit. We kunnen de langdurige en stabiele relatie met u te krijgen.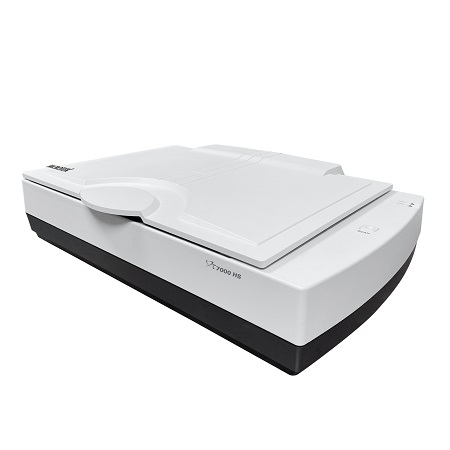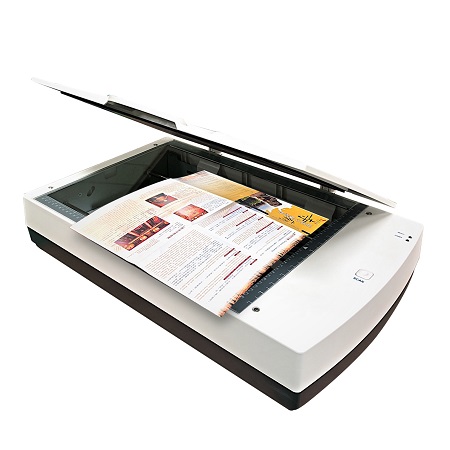 Automatische scanner
Model - 2-4-6,XT7000 HS
Automatisch A3 Hoog-Snelheid documentscanner
Een enkele scan duurt slechts 2 seconden
XT7000 HS is een flatbedscanner met hoge scansnelheid die perfect is ontworpen voor gebruik in zakelijke categorieën,gegevensverwerking en boekdigitalisering.Ingesteld op 300 dpi,het duurt slechts 2 seconden om een materiaal in A3-formaat en full colour te scannen.Uitgerust met een detectiesensor op het deksel,de XT7000 HS kan automatisch een scan starten zodra de klep is gesloten;dus,het is handiger voor gebruikers om een scan te starten zonder op fysieke knoppen te drukken.In aanvulling op,de bovenklep is voorzien van een hulpscharnier,waardoor gebruikers het deksel kunnen optillen en stoppen in een hoek van 30,70 of 90 graden.Het ontwerp is nuttig om de vermoeidheidswaarde van gebruikers te verminderen, omdat ze de acties van het openen of sluiten van de klep niet hoeven te herhalen bij het scannen van grote volumes originelen en daarom de werkefficiëntie extreem verbetert.Gebundeld met de geavanceerde ScanWizard DI-software,het biedt gebruikers slim scannen en afbeeldingen-gereedschap aanpassen.Het ondersteunt automatisch-bijsnijden van meerdere afbeeldingen,direct scannen om als bestand op te slaan of uit te printen en OCR,bestandsbeheer eenvoudiger maken.
Functies
A3 vol-schaal kleurenscan in 2 seconden
Sluit het scannerdeksel om direct te scannen
Meerdere afbeeldingen automatisch bijsnijden
Absoluut vlak scanoppervlak zonder onderbreking
Schakelbare zwarte scanachtergrond en witte scanachtergrond
Eenvoudig-naar-slim gebruiken-aanraakknop
Stofdicht ontwerp zorgt voor een betere omgeving om foto's te maken
Functionele en efficiënte software voor het scannen van documenten
XT7000 HS-brochure
Specificaties:
optische resolutie:600 dpi
Type beeldsensor:CCD
Lichtbron:LED
Kleurmodi:Kleur/grijswaarden/B&W
Beetje-Diepte:48-bitinvoer/24-bit-uitvoer:
Scangebied:12"x 17" (304.8 mm x 431.8 mm)
Scansnelheid:2 seconden@300 dpi,A3/kleur
Connectiviteit:USB 3.0
Dimensies(LxBxH):24"x 16.4"x 5.9" (610 x 417.5 x 150 mm)
Gewicht:23.6 pond. (10.7 kg)
OS-ondersteuning:ramen
Microtek International, Inc.
2-4-6,XT7000 HS
none
999999999
http://schema.org/InStock
USD
2020-12-31
https://www.bestimagescanner.com/nl/automatic-scanner.html
Microtek International, Inc.
90
out of
100
based on
100
user ratings
Enquiry Now
Producten Lijst