Wij zijn Taiwan fabrikant, leverancier en het Uitvoeren van Van de
UV Gel Imager
producten. Deze zeer koninklijke zoek product produceren wij komen met ingewikkeld gedaan vakmanschap. Wij bezitten een groep van ervaren en getalenteerde ontwerpers die producten die goed worden geaccepteerd door onze klanten hebben gemaakt. Streven naar 100% klanttevredenheid te bereiken, we besteden de uiterste zorg aan consistente Before and After sales service bij de meeste redelijke prijs.
Wij zijn een ervaren bedrijf gespecialiseerd in de export
UV Gel Imager
. We houden een strikte controle op de kwaliteit die ons heeft verdiend een goede reputatie bij buitenlandse markten. Onze prijs is meer concurrerend als we onze eigen basis hebt.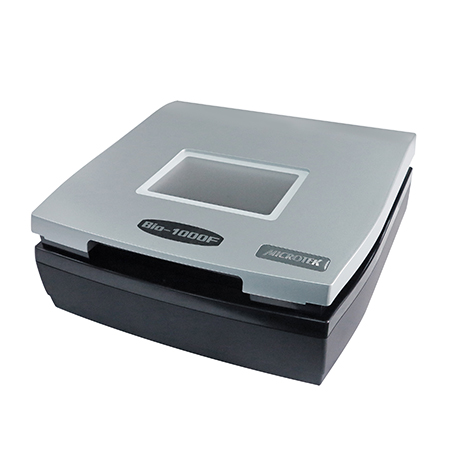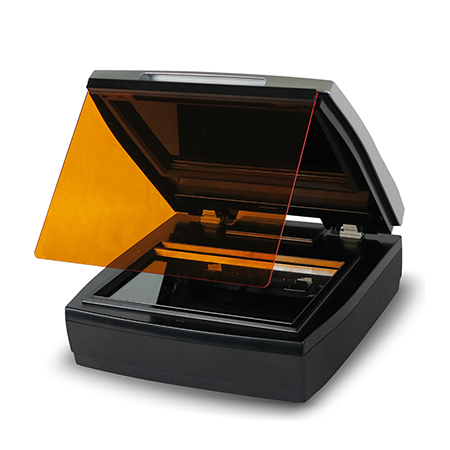 UV Gel Imager
Model - 5-3, Bio-1000F
Fluorescentie Professional Gel Imager
Gel Imager voor EtBr-alternatieve vlek met hoge gevoeligheid
Bio-1000F is een innovatief,gebruiker-vriendelijk,en kosten-effectief apparaat dat beeldopname integreert,gel preview,en gelextractie essentieel voor routinematige nucleïnezuurgelelektroforese.Met de combinatie van hoog-gevoeligheid CCD-systeem en blauw-LED-verlichting,Bio-1000F is compatibel met alle EtBr-alternatieve fluorescerende vlek en biedt de publicatie-kwaliteitsafbeelding tot 0.008 ng/μl,de fluorescerende signaaluitdrukking aanzienlijk verbeteren ten opzichte van andere geldocumentatiesystemen die afhankelijk zijn van UV en blauw-LED-lichtbronnen.
Met verwijderbare filterplaat en intuïtieve MiBioFluo-software-interface,gebruikers kunnen bandpatroon visualiseren en gelextractie rechtstreeks op Bio-1000F uitvoeren voor handiger bediening zonder beweging tussen trans-illuminator en gel-imager.Het compacte ontwerp maakt vooral Bio-1000F mogelijk past in drukke laboratoriumruimte.
Bio-1000F beschikt over een geïntegreerd,milieuvriendelijk,en ultra-gevoelige gel-imager voor onderzoekers,toegewijd om de laboratoriumveiligheid en de efficiëntie van het gelelektroforese-proces te verbeteren.
Kenmerken
Fluorescentiegevoeligheid tot 0.008 ng/μl en van toepassing op globaal
Voldoet aan eisen voor trans-verlichtings-,beeldvorming en gelextractie
Handig open-ruimte voor gelextractie
Gepatenteerd ontwerp met geavanceerd beeld-vaardigheden vastleggen
Compact ontwerp dat past in een drukke laboratoriumruimte
Eenvoudige software levert effectieve resultaten op
Bio-1000F Brochure
bestek
Optische resolutie:600 dpi
Type beeldsensor:CCD
Lichtbron:Blauwe LED(Ex/Em golflengte:460~490 nm/520 nm~)
Kleurmodi:8-beetje/16-bit grijswaarden
Beetje-Diepte:16-bit grijswaarden
Scangebied:7"x 5" (177.8 mm x 127 mm)
Gevoeligheid:0.008 ng/μl
Dimensies(LxBxH):12"x 12"x 5" (304.8 x 304.8 x 127 mm)
Gewicht:4.8 kg
OS-ondersteuning:ramen
Microtek International, Inc.
5-3, Bio-1000F
none
999999999
http://schema.org/InStock
USD
2020-12-31
https://www.bestimagescanner.com/nl/uv-gel-imager.html
Microtek International, Inc.
90
out of
100
based on
100
user ratings
Enquiry Now
Producten Lijst
View Detail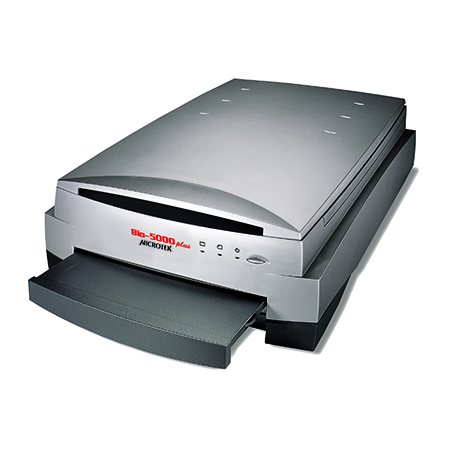 Microtek International, Inc.
UV Gel Imager fabrikant en UV Gel Imager leverancier ook ,groothandel,distributeurs,OEM,ODM-over 5,347 kopers over de hele wereld in bestimagescanner.com
5-2,Bio-5000 Plus
none
999999999
http://schema.org/InStock
USD
2020-12-31
https://www.bestimagescanner.com/bio-rad-gel-imager.html
Microtek International, Inc.
90
out of
100
based on
100
user ratings