Wij houden altijd een oogje op de markt en vraag van de klant op elk gewenst moment en het veranderen van onze strategie volgens haar. Wij fabrikant, leverancier en exporteur van de beste kwaliteit
Grootformaat flatbedscanner
evenals snelle en bevredigende dienst afhankelijk van de omgeving van de markt en de klant in Taiwan , Die belichaamt onze kernwaarde van de klant centraal staat en de markt-georiënteerde op productkwaliteit.
Als u en uw gewaardeerde onderneming plan bent te kopen
Grootformaat flatbedscanner
, Neem dan vrijblijvend contact met ons op. Wij zullen u de beste prijs met goede kwaliteit. We zijn toegewijd aan oprichting van wederzijds voordeel en wederzijds succes samenwerkingsrelatie met bedrijven uit binnen-en buitenland.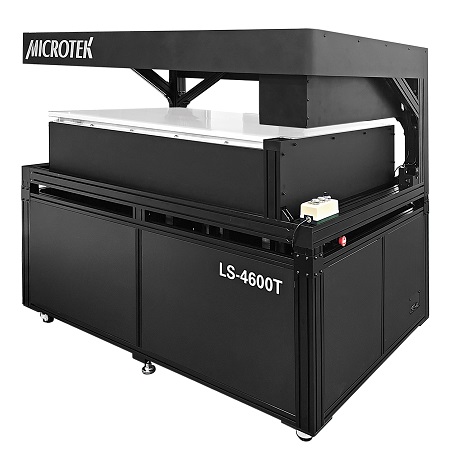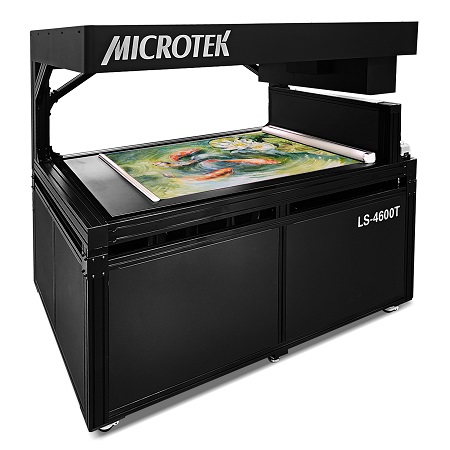 Grootformaat flatbedscanner
Model - 3-6,LS-4600T
Op-top A0 grootformaat scanner
Op-top A0 grootformaat scanner
Microtek's LS-4600T is een scanner die exclusief is ontworpen voor het scannen van grote-schaal A0 afbeeldingen.Anders dan andere scanners,de LS-4600T is uitgerust met een aan-top en contactloos platform.Het gescande object wordt met de voorkant naar boven op het platform geplaatst en het beeld van het gescande object wordt vastgelegd door het lichtmechanisme bovenop;daarom,het gescande object wordt niet beschadigd.Het ontwerp is geschikt voor het scannen van oude objecten,Broos,zwaar,kostbaar of ongeschikt om te spiegelen.Als de hoogte van het gescande object groter is dan 5 cm,het platform kan worden verlaagd tot een geschikte hoogte.Het scangebied van de LS-4600T is tot 841 mm x 1300 mm(A0 formaat),gebruiker toestaan om extra te scannen-grote originelen gemakkelijk.
Functies
Scangebied is maximaal A0(84 x 130 cm)
Lineaire kleuren-CCD met een resolutie tot 600 dpi
Twee-manier waarop LED-lichtbron in één kan worden geschakeld-manier lichtbron of twee-manier lichtbron
Een enkele beeldsensor voorkomt verkeerde uitlijning veroorzaakt door het samenvoegen van afbeeldingen
De afstand tussen de optische scanmodule en het brandvlak is 5 cm
De hoogte van een verstelbaar scanbed is maximaal 30 cm
Optioneel vacuüm-chuck scan bed
de DOF(scherptediepte)is van plan+/-5 cm
LS-4600T-brochure
Specificaties:
optische resolutie:600 dpi
Type beeldsensor:CCD
Lichtbron:LED
Kleurmodi:Kleur/grijswaarden/B&W
Beetje-Diepte:48-bitinvoer
Scangebied:841 mm x 1300 mm(33.1"x 51.2")
Scansnelheid:
60 seconden@300 dpi,A0/kleur
240 seconden@600 dpi,A0/kleur
Dimensies(LxBxH):
188 cm x 130 cm x 86 cm(met wie/of karretje)
188 cm x 130 cm x 157 cm(met karretje)
OS-ondersteuning:Venster
Microtek International, Inc.
3-6,LS-4600T
none
999999999
http://schema.org/InStock
USD
2020-12-31
https://www.bestimagescanner.com/nl/large-format-flatbed-scanner.html
Microtek International, Inc.
90
out of
100
based on
100
user ratings
Enquiry Now
Producten Lijst