Microtek International, Inc. is leading manufacturer, supplier and exporter of
Large Format Flatbed Scanner
. With a factory in Taiwan. Our expertise allows us to offer a comprehensive range of, which is developed in tandem with the international quality standards. During the manufacturing process, our expert teams checks the quality of the products thus we ensure the superior products to our clients. Our services are highly appreciated by our clients for timely services and market leading prices. If you are interested in any styles of our products, please feel free to
contact us
.
Our
Large Format Flatbed Scanner
available in various specifications, are known for fine finishing, corrosion resistance and durability. These cost-effective products are in line with the defined industry standards.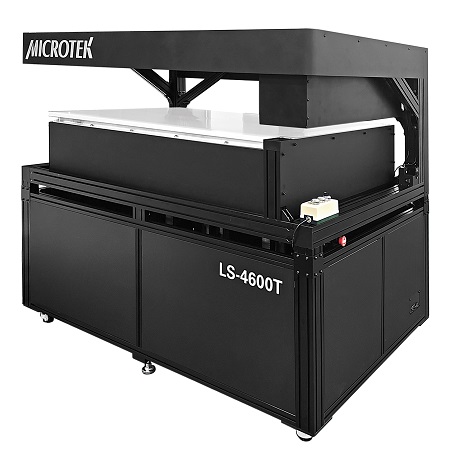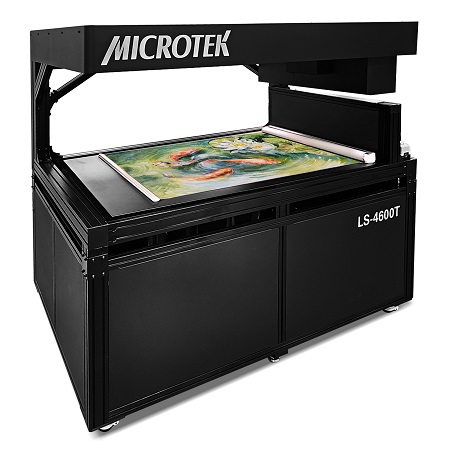 Large Format Flatbed Scanner
Model - 3-6,LS-4600T
On-top A0 Large Format Scanner
On-top A0 Large Format Scanner
Microtek's LS-4600T is a scanner exclusively designed for scanning large-scale A0 images. Different from other scanners, the LS-4600T is equipped with an on-top and contactless platform. The scanned object is placed facing up on the platform and the image of the scanned object is captured by the light mechanism on top; therefore, the scanned object will not be damaged. The design is suitable for scanning objects which are old, fragile, heavy, precious or unsuitable for flipping. If the height of the scanned object exceeds 5 cm, the platform can be lowered to an appropriate height. The scanning area of the LS-4600T is up to 841 mm x 1300 mm (A0 size), allowing user to scan extra-large originals easily.
Features
Scanning area is up to A0 (84 x 130 cm)
Color linear CCD with a resolution up to 600 dpi
Two-way LED light source can be switched into one-way light source or two-way light source
A single image sensor avoids misalignment caused by stitching image
The distance between the optical scanning module and the focal plane is 5 cm
The height of an adjustable scan bed is up to 30 cm
Optional vacuum-chuck scan bed
The DOF (depth of field) is up to +/- 5 cm
LS-4600T Brochure
Specifications
Optical Resolution: 600 dpi
Image Sensor Type: CCD
Light Source: LED
Color Modes: Color / Grayscale / B&W
Bit-Depth: 48-bit input
Scanning Area: 841 mm x 1300 mm (33.1" x 51.2")
Scanning Speed:
60 sec @300 dpi, A0/color
240 sec @600 dpi, A0/color
Dimensions (LxWxH):
188 cm x 130 cm x 86 cm (w/o trolley)
188 cm x 130 cm x 157 cm (w trolley)
OS Support: Windows
Microtek International, Inc.
3-6,LS-4600T
none
999999999
http://schema.org/InStock
USD
2020-12-31
https://www.bestimagescanner.com/large-format-flatbed-scanner.html
Microtek International, Inc.
90
out of
100
based on
100
user ratings
Enquiry Now
Products List