Op basis van excellentie technische en professionele producten team, zijn wij in staat om de fabrikant, leverancier en exporteur van hoge kwaliteit
Overheadscanner
en een uitstekende after-sales service aan verschillende klanten te voldoen. Onze service doel is "klantgericht, snel, kwalitatief hoogwaardige klantenservice". Mocht een product van u interesseren, neem dan gerust
contact met ons op
. We zullen blij zijn om te bieden na ontvangst van uw gedetailleerde eisen.
We zijn insisit op het verkennen
Overheadscanner
die voldoen aan de specifieke vragen van klanten. Voor meer informatie, bezoek onze website of vrijblijvend contact met ons op.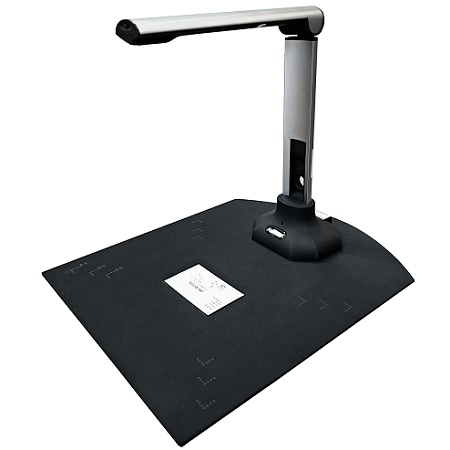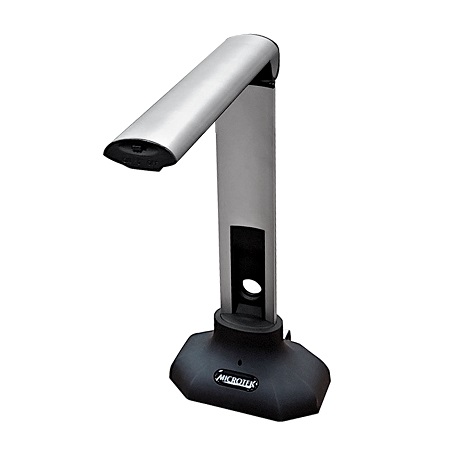 Overheadscanner
Model - 1-1-9,H-Screen 911
Overheadscanner/Documentcamera/Staande scanner
Multifunctionele draagbare scanner–1200 megapixels en A4-formaat
Microtek's H-Scherm 911,een rechtopstaande documentcamera,is voorzien van een hoge-kwaliteit CMOS-beeldsensor en auto-focuslens die gemakkelijk heldere magiërs kan vastleggen.Hij kan tot A4 . scannen-formaat afbeeldingen.Plus,adopties van geavanceerde applicaties,zoals hoog-snelheidsopnamen van per pagina per seconde,slimme randcorrectie en beeldverbeteringstechnologie,en automatisch-rechtzetten van documenten,de H-Screen 911 stelt gebruikers in staat om achtergronden te verwijderen,zwarte kostgangers,of geluiden van vastgelegde beelden in seconden.Via een technologie voor streepjescodeherkenning,de afbeeldingen met streepjescodes kunnen direct worden benoemd en gearchiveerd met de streepjescodes,wat handig is voor gebruikers om de gescande afbeeldingen te ordenen en te classificeren.Gebruikers kunnen zelfs een afbeelding opnemen die wordt weergegeven op het scherm of de afbeelding die onder de lens wordt weergegeven en deze naar de cloud uploaden om te delen.
Functies
12 megapixels,CMOS-beeldsensor en autofocus
Opnamegebied tot A4-formaat
Hoge scansnelheid van één seconde op één pagina
Ondersteuning timing en slimme continu-opnamen
Ondersteunt het vastleggen van afbeeldingen,video-opname,en schermopname,
Ondersteuning voor herkenning van meertalige OCR en barcodes
Overzichten echt-tijd beelden op het scherm synchroon..
Meerdere afbeeldingen kunnen tot één worden gecombineerd
Leg meerdere afbeeldingen direct vast in een enkel PDF-bestand
Afbeeldingen automatisch bijsnijden en rechttrekken
De achtergrondkleur automatisch verwijderen,zwarte rand en ruis van afbeeldingen
Geef een afbeeldingsbericht op-productie,bestandsconversie,E-mail,OCR,cloud delen en anderen
H-Scherm 911-brochure
Specificaties:
Max.Opvanggebied:A4
Oplossing:4000 x 3000 pixels(1200 megapixels)
Beeldsensor:CMOS
Opnamesnelheid:1 seconde/bladzijde
Schiet mode:Afbeelding,Video,Continu-opnamen
Kleur mode:Kleur/grijswaarden/B&W
Licht vullen:6 LED's
Dimensies:
278 x 128 x 306 mm(Ontvouwen)
100 x 128 x 306 mm(Vouwen)
Gewicht:725 gram
OS-ondersteuning:ramen
Microtek International, Inc.
1-1-9,H-Screen 911
none
999999999
http://schema.org/InStock
USD
2020-12-31
https://www.bestimagescanner.com/nl/overhead-scanner.html
Microtek International, Inc.
90
out of
100
based on
100
user ratings
Enquiry Now
Producten Lijst