Als professionele Fabrikant, leverancier en exporteur, Microtek International, Inc. is een productie-onderneming die gespecialiseerd is in het ontwerpen, ontwikkeling, productie en handel van
Medische filmscanner
. Als je problemen hebt of zijn teleurgesteld over de lage kwaliteit van de producten van andere bedrijven, probeer onze producten. Onze producten zullen u en uw klanten perfect te voldoen. Wij leveren producten aan alle klanten China.
we hebben voor onze klanten een hoge kwaliteit
Medische filmscanner
producten. Pls laat ons weten wat je nodig hebt, zullen we proberen ons best om uw verzoek te voldoen, om u te helpen in uw weg naar succes verder te gaan. Wij geloven dat de enige manier om jezelf te onderscheiden van de concurrentie is door middel van service.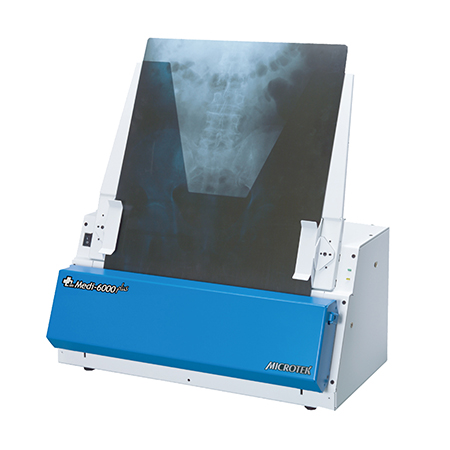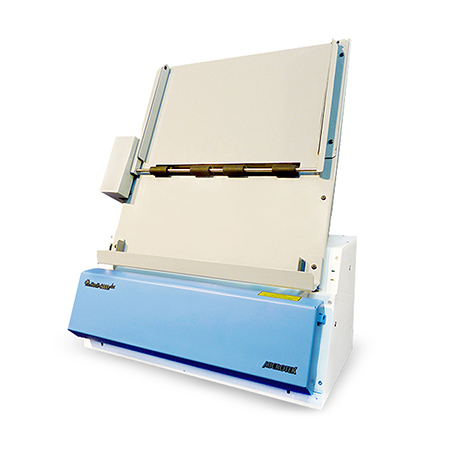 Medische filmscanner
Model - 8-2,Medi-6000 Plus
Uitgebreide medische X-ray Film Digitizer
Hoge scansnelheid van slechts 12 seconden per borstfilm
Microtek medische graad digitizer,de Medi-6000 Plus,kan X digitaliseren-ray films snel in 12 seconden per borst X-straal.Met de geavanceerde technologie van de LED-lichtbron,de Medi-6000 Plus kan volledige helderheid bereiken en aan/uit bedrijf onmiddellijk.
The Medi-6000 Plus kan verschillende X-formaten scannen-ray-films tot 14 x 35 inch,laat de gebruiker gemakkelijk vele soorten X archiveren-ray films.Uitgerust met hoge optische resolutie,uitstekende Dmax,en 16-bit grijswaarden,de Medi-6000 Plus biedt geweldige beeldkwaliteit tegen een betaalbare prijs.Het is eenvoudig te bedienen,schoon,en onderhouden.
Met de optionele MiPAX-Xray of DICOM ready-functie,Medi-6000 Plus is perfect voor snel-tempo van de arts's kantoor,QC Station en PACS-systeem.
Kenmerken
FDA,CE MDD gecertificeerd
12 seconden per borst X-ray film scannen
Geen opwarmtijd met LED-lichtbron
4.0 Dmax,600 dpi optische resolutie(42µm vlekgrootte,12 lp/mm)
Omvat verschillende maten X-ray films van 2.5"x 2.5"tot 14"x 35"
Auto-Bijsnijden&Auto-rechtzetten
Ondersteunt DICOM 3.0 en telegeneeskunde
Optionele veelzijdige professionele MiPAX-Xray software maakt e-beheer van medische dossiers eenvoudig
Optionele automatische filminvoer(AFF)met 15-velcapaciteit
Medi-6000 Plus Brochure
bestek
Optische resolutie:600 dpi(42 um spotgrootte,12 lp/mm)
Type beeldsensor:CCD
Lichtbron:LED
Kleurmodi:8/12/16-bit grijswaarden
Scangebied:14"x 35" (355.6 mm x 889 mm)
Scansnelheid:12 sec@300 dpi,14"x 17"
Optische dichtheid:0.12D~3.7D,4.0 Dmax
Dimensies(LxBxH):590 x 483 x 307 mm(w/dienblad)
Gewicht:19.18 pond. (8.7 kg)
OS-ondersteuning:ramen
Microtek International, Inc.
8-2,Medi-6000 Plus
none
999999999
http://schema.org/InStock
USD
2020-12-31
https://www.bestimagescanner.com/nl/medical-film-scanner.html
Microtek International, Inc.
90
out of
100
based on
100
user ratings
Enquiry Now
Producten Lijst