We are one of the leading manufacturers, suppliers and exporters of a wide array of
Biometric Fingerprint Scanner
. We also are a company dedicated to the manufacture and supply the products from Taiwan. We can easily fulfill your requirements for our products. What's more, we also undertake projects for designs made as per clients requirements.
We welcome new and old customers at home and abroad to visit our company. Let's develop continually develop new
Biometric Fingerprint Scanner
products and go ahead together. Looking forwards to our perfect cooperation and resplendent achievement in the future.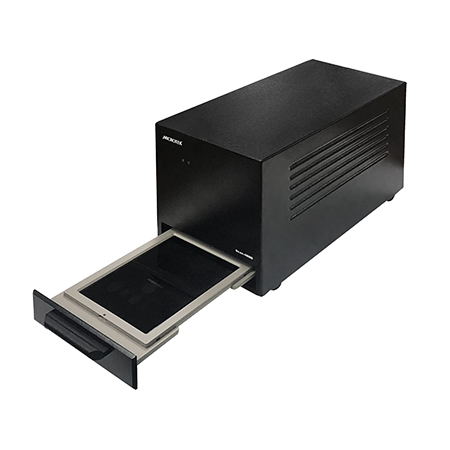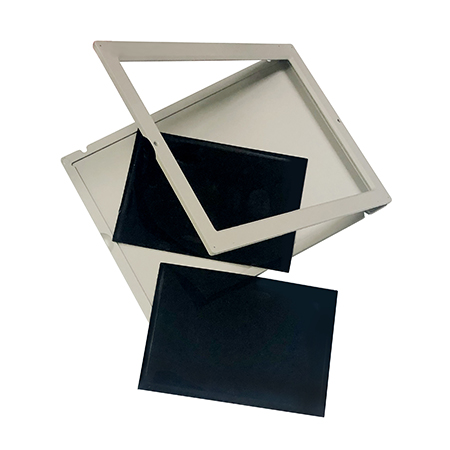 Biometric Fingerprint Scanner
Model - 9-1,Scan-H880
Fingerprint Lifter Scanner
Scan, Frame to Select, Save and Review in Easy and Convenient Ways
Microtek's Scan-H880 is a new and advanced lifter capturing system which is exclusively designed and developed for record fingerprints and palm prints on black gellifters. It is equipped with long-life LED and linear CCD. Using it together with software which can capture images rapidly and is adopted with selectable angles for projected light and adjustable exposure time, uses can get better images. Scan-H880, with an easy-to-carry size, can be used together with a tablet and portable charger conveniently, allowing users to capture fingerprints and palm prints on-site and thus enhancing work efficiency.
Features
Portable scanner designed for capturing images of fingerprints or palm prints on black gellifters
500-dpi optical resolution generates the image that meets Level 2 detail of fingerprint
Adopted with multi-angles LED light sources, ensuring superior image quality and guaranteeing more convenient in use than cameras
Scanning gellifter of up to 118 x 165 mm in size
A full-area scan takes only 12 seconds
Captured image comes with reference scales, and it is mirrored and color inverted automatically
Exclusive gellifter holder makes the gellifter loading and use easy
With an optional tablet, the scanner can be integrated as a fully portable imaging system
Comes with an exclusively-designed rucksack for easy to carry
Scan-H880 Brochure
Specifications
Image Sensor Type: CCD
Light Source: LED (Upper & Lateral)
Optical Resolution: 500 dpi
Output Resolution: 500 dpi/1000 dpi
Color Modes: 8-bit grayscale
Scanning Area: 118 mm x 165 mm
Scanning Speed: 12 sec @500 dpi, Full area
File Format: JPEG / TIF / BMP
Interface: USB 2.0
Dimensions (LxWxH): 400 x 190 x 210 mm
Weight: 6 kg
OS Support: Windows
Accessories: Rucksack, Portable charger, Black gellifter
Microtek International, Inc.
9-1,Scan-H880
none
999999999
http://schema.org/InStock
USD
2020-12-31
http://www.bestimagescanner.com/biometric-fingerprint-scanner.html
Microtek International, Inc.
90
out of
100
based on
100
user ratings
Enquiry Now
Products List